ESQ Marks The Spot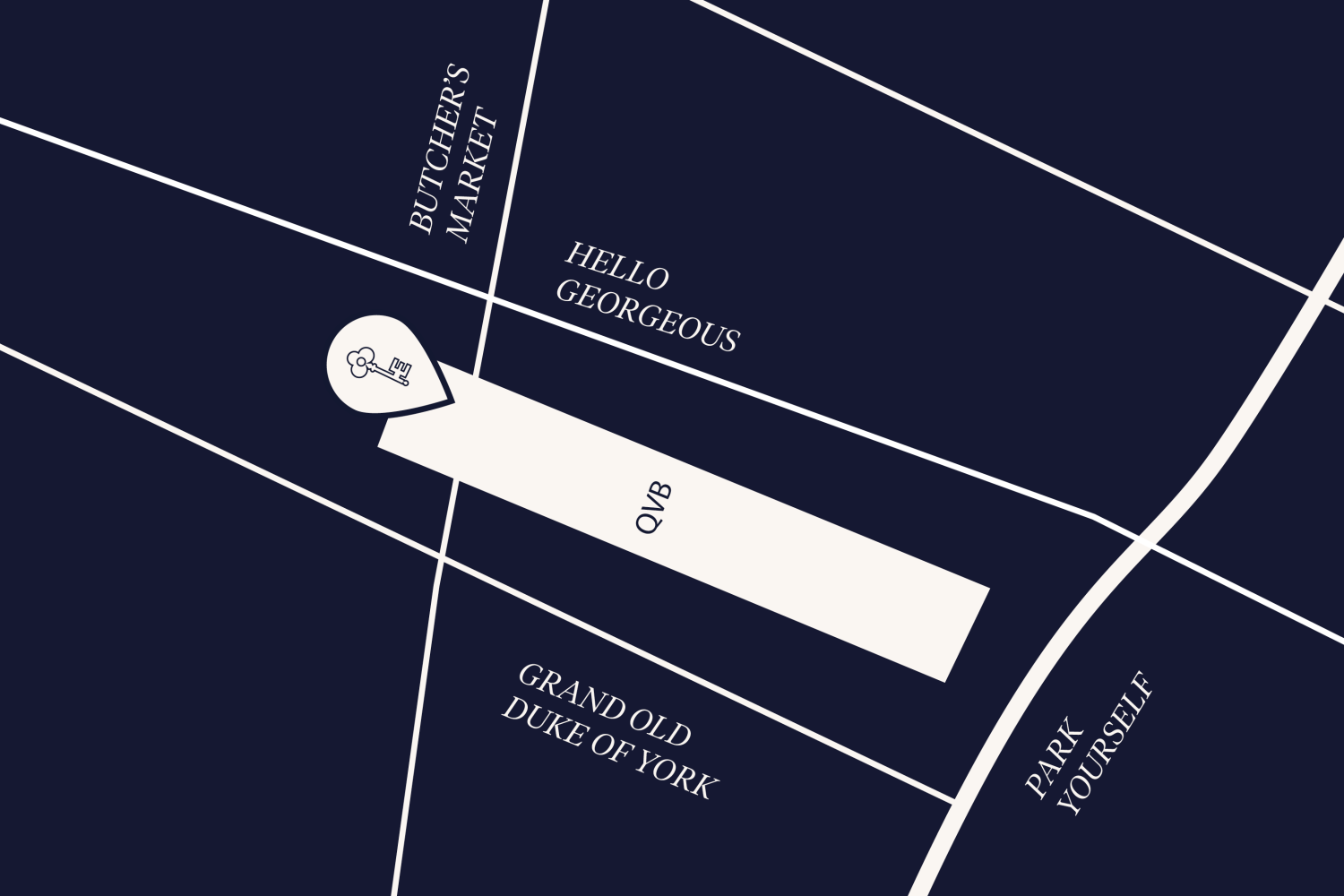 Welcome to ESQ, where you'll never question 'Are you lost?'
Our daily themed specials, shifting like a GPS, are the roadmaps to an extraordinary adventure.
Navigate your path to the heart of the Queen Victoria Building and unlock a world of wonders at ESQ. Journey through themed nights like 'Butcher's Market' on Tuesdays, 'Park Yourself' with live music on Wednesdays and Grand Ol' Duke of York' whiskey specials on Thursdays,  all waiting to be discovered within the hidden road map.
The Road Map
Tuesday's – Butcher's Market
We've been doing some back alley deals with our local butcher and got some specialty cuts just for you. Ask for today's special cut.
Wednesday's – Park Yourself
It's time to park yourself up for the night.
We've added live music to Wednesday's and with extended happy hour til 7pm, it will be hard to say no to another round.
Thursday's – Grand Ol' Duke of York 
When they were up, they were up,
And when they were down, they were down.
We are leaning in to the old lyrics and offering 20% off our whiskey flight range
Friday's – Hello Georgeous
Date Night. Catch ups. Dinner before a show.
We've got you covered with a range of dinners for 2 out of our scorching hot oven.
Think Roast chicken, garlic cream potatoes, jus gras or Harissa lamb shoulder, roast pumpkin, pomegranate cous cous
Saturday's – Victoria's Side Piece
We are sure that she had a side piece – and so should you.  $15 Side car cocktails all night long.